Welcome to Smart Start Day Nursery
At Smart Start we want children to feel loved and secure in the absence of their parents, to recognise other adults as a source of help, friendship and authority and to be able to share with their parents the new learning experiences enjoyed at nursery. All children are taught the value of Friendship, Honesty, Sharing and most importantly Respect for others. We pride ourselves on the 'home from home' environment that nursery offers. Jenny Harris is our Head of Nursery and Sandra Conway is our Deputy Head of Nursery. Within our brightly designed nursery we cater for children from 3 months to 5 years old. The capacity in our Baby Unit is for 18 babies. In toddlers and pre-school we have a total of 40 places. At Smart Start we care for the individual needs of each child. Our fully qualified staff ensures the highest standards of care and safety are maintained at all times. Our staff are trained in giving each child the care and attention they need. We are registered with OFSTED as a provider of childcare, and comply with all current legal requirements of the Children's Act 1989, and the Welfare Requirements implemented by the Government in September 2008. We were very pleased with our most recent Ofsted inspection, which took place in June 2017, a copy of which is available from our office. We are members of the Pre-school Learning Alliance. We are providers of continuing training in the workplace and offer staff every opportunity to continue further studies and training with our full support and encouragement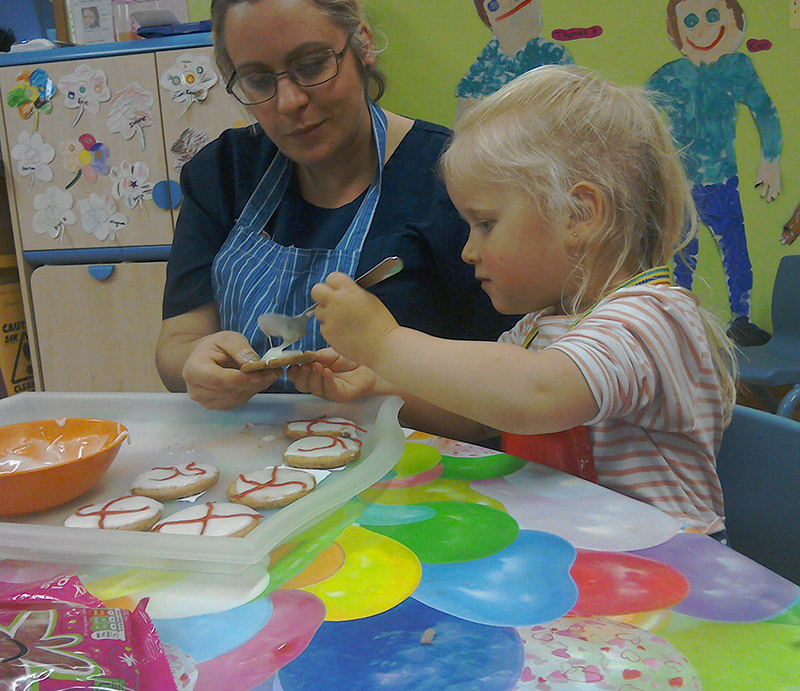 Early Years Foundation Stage and Learning Journeys
The Early Years Foundation Stage (EYFS) sets the standards for Learning Development and Care for children from birth to five. It has four themes:
A Unique Child + Positive Relationships + Enabling Environments = Learning and Development
Each theme has principles and practices within them which enable us to ensure that children's individual needs are being met. The EYFS also contains welfare requirements which form part of our inspection and registration process for Ofsted. At Smart Start we use a system called Famly to create a 'Learning Journey' for each child. This contains assessments, observations and evidence of achievements and it is shared with parents/Carers on a regular basis. We invite you as parents/carers to contribute to your child's Learning Journey through the Famly App adding to it should you wish, or sharing information about your child with their key person so that they can add the information to the Learning Journey. Key workers/co-workers will be available daily to engage in dialogue with parents/carers about your child's day at nursery.
The babies in the baby unit have a daily diary to take home informing you of such things as feeds, how they have eaten and slept, nappy changes and activities they have enjoyed throughout the day. In the top unit where the children are a little older, all this information is available for parents/carers on notice boards in each area The planning for adult led and child led activities is available in each area of nursery for your Information. For more information about the Early Years Foundation Stage we recommend the Department for Education website.
Our well designed Baby Unit opened in October 2001. We have three rooms with 6 babies in each room. We have a sensory area, a kitchen and a large bathroom. The rooms are fully equipped with attractive, stimulating toys and play materials, creating a loving, caring atmosphere similar to the home environment. In our main unit we have a transition room designed for up to 8 rising two's. Babies aged 3 months – 24 months will be encouraged to further their development through the Early Years Foundation Stage. In addition, they have the opportunity for exercise and rest times. We have a daily routine for our babies, structured for their individual needs, and a daily report sheet will be completed for each baby. During their time in the baby unit, children's progress is recorded through observations and evidence is collected in their individual 'Learning Journeys' using Famly. In our baby unit we have created a welcoming reception area. We also have a 'sensory' room. 1 Our well designed kitchen has the latest modern conveniences to deal with baby's dietary requirements. Our in-house cook prepares freshly cooked meals daily, which provide the children with a well-balanced nutritious diet. We have a varied menu, a copy of which is displayed on our notice board in reception. The full four week menu also appears on our website. Our spacious, light bathroom includes a large nappy changing area. Staff interact with children in a casual 'home from home' setting during nappy changing routines.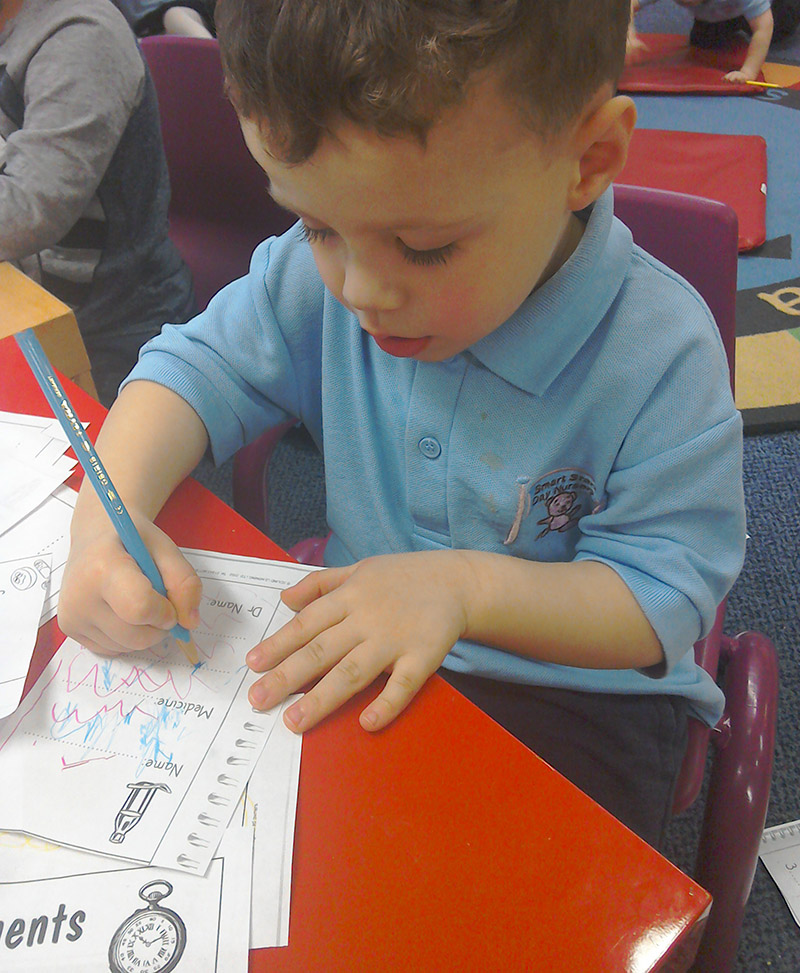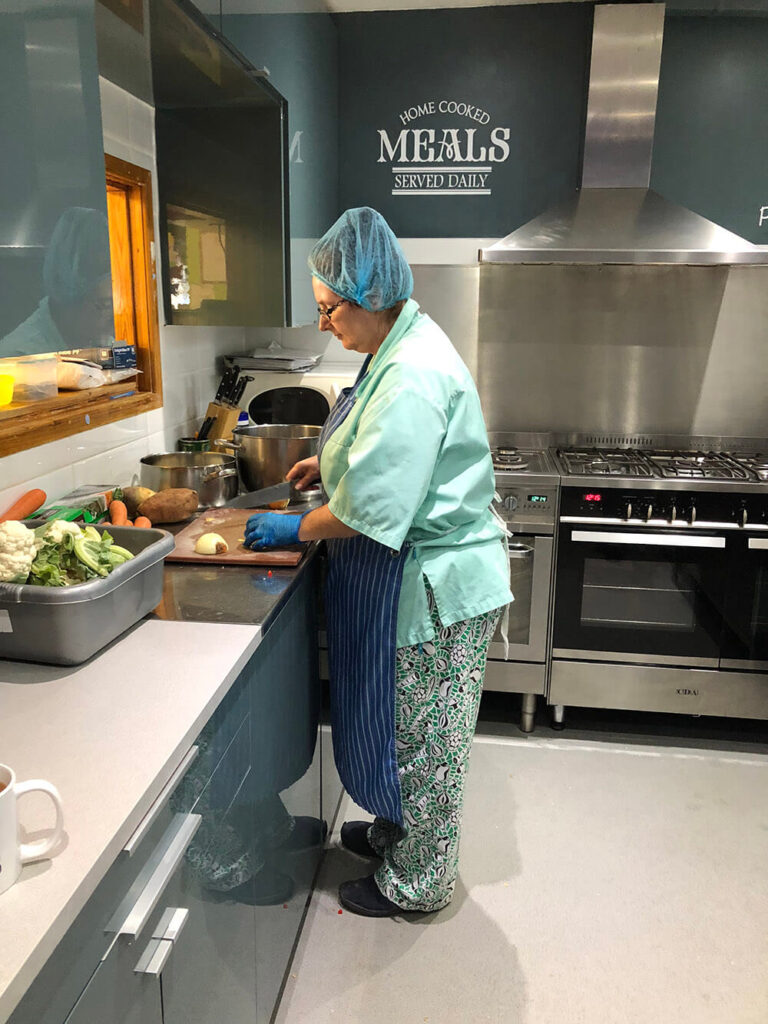 Our in-house cook prepares freshly cooked meals daily, which provide the children with a well-balanced, nutritious diet. The children have mid-morning snack with a choice of milk or water. At lunchtime a cooked lunch and dessert is served, water is offered for drinks. Tea time consists of a lighter meal and dessert at such time water is offered to drink. Children also have access to water throughout the day. Children with special dietary requirements or allergies are catered for on a daily basis. Menus are available for your information in both units and on our website.
We have three children's bathrooms. To develop personal hygiene children are encouraged to use our special foam soap dispensers. Safety flooring was chosen with children in mind. Again for safety reasons, we have installed thermostatically controlled valves to our hot water taps. Also in our bathrooms, we have a nappy-changing unit. Our well-stocked First-Aid box is also found in the bathroom. It is our policy to send all staff for training in 'Emergency First Aid for Babies and Young Children'.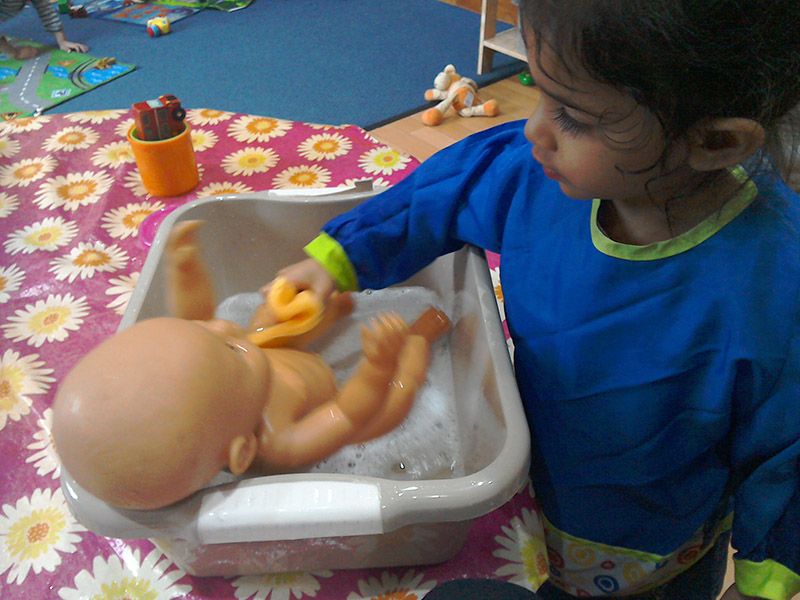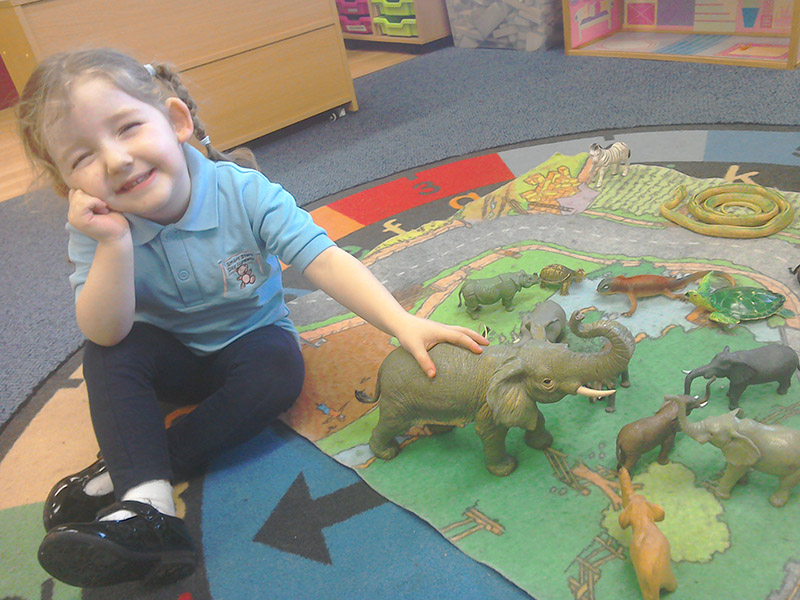 Toddler and Pre-school Nursery
Our reception area is where the children are greeted on arrival. The children are encouraged to hang their coat and bag on their personal peg.
Our open-plan, brightly designed rooms have the benefit of a carpet area, and hard floors. Our hard floor area provides space for many stimulating, creative and tabletop activities. Children have access to water play, paint, collage and sand play. Refreshments are also served in this area. Our carpet area is where our home corner is situated; also it's where we look at our wide variety of books. Construction play is also encouraged in this area. Snooze mats are available for rest periods if required. Children within the nursery continue to develop in an exciting and challenging environment working within the Early Years Foundation Stage which encompasses Expressive Arts and Design, Physical Development, Communication and Language, Literacy, Mathematics, Understanding the World and Personal, Social and Emotional Development.
These areas of learning are approached through play and take into account children's own interests and individual needs.
Our Pre-School is designed to develop children's confidence in learning, self esteem and social skills, thereby equipping them for their continued education as they make their transition to school.
We have a large outdoor play area, fenced on all sides. The area itself is inside a private gated courtyard. The area is covered in soft artificial grass containing an area for babies and toddlers. The older children can explore and use their imagination in our den and role play areas. We provide a wide variety of outdoor toys to enhance play for all ages. We grow herbs which are used in our kitchen. We have weather appropriate outer clothing to enable the children to be in the fresh air in most conditions. In the summer we have sail shades to give the children protection from the sun. Children are supervised at all times.As a nursery, we wanted to offer our children a different experience and way of learning that offered more freedom and a chance to explore our local natural environment and use nature's resources Due to our location, we aim to use Sutton Park for the majority of our Forest School experiences as we can walk our children to local gates and entrances.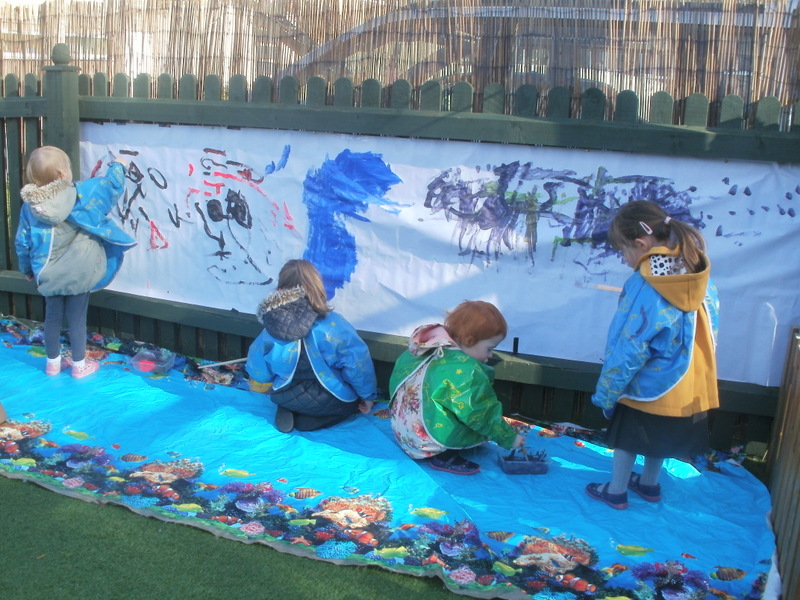 Sutton Park is perfect as it has open heathland, woodlands, seven lakes, wetlands and marshes. Each with its rich variety of plants and wildlife. We have two members of staff who are Forest School practitioners, leading the sessions. As children develop and gain confidence the sessions will become child-lead, introducing new games, stories and characters to develop and enhance their confidence and skills
Our central heating system was specifically designed with young children in mind. We have installed low-temperature radiators in rooms, along with thermostatically controlled valves to our hot water system. We also have emergency lighting, and smoke detectors located throughout the building.
Additional experiences offered by nursery
1. Sensory play daily activities
2. We also have 'Music for Kids'. Martin the music man visits us weekly.
3. Throughout the year we organise social events such as Charity Fundraising, Christmas Party and Concert.
4. Parents are always welcome to join us if they wish.
5. We have a photographer who visits us each year.
6. We regularly visit the local mobile library.
7. We take advantage, weather permitting, to visit Sutton Park as it is on our doorstep and other local walks.
8. We have links with our neighbouring primary school enabling shared experiences for the children and we use their outdoor facilities.
Copies of all our policies and procedures are available in the reception areas in both units for
your information.
Jenny Harris (Foundation Degree in Early Years) – Nursery Manager
Sandra Conway – (Foundation Degree in Early Years) – Deputy Manager
Our central heating system was specifically designed with young children in mind. We have
installed low-temperature radiators in rooms, along with thermostatically controlled valves to our
hot water system. We also have emergency lighting, and smoke detectors located throughout
the building.
7.30 am.—6.30 p.m
(Monday – Friday)
Please note fees are calculated over 51 weeks and divided into 12 monthly payments,
including all Bank Holidays and Christmas close down.
Nursery will be closed for the following Bank Holidays;
New Years Day – 1 day
Easter (Good Friday and Easter Monday) – 2 days
May Day – 1 day
Spring Bank Holiday – 1 day
August Bank Holiday – 1 day
Christmas – Each year in December we close between Christmas and New Year
Information is displayed on our notice board.